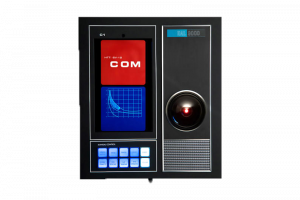 Out of everything I think will be big in 2019, AIOps is near the top of the list. My current prediction is Artificial Intelligence (AI) making big moves in the enterprise IT Infrastructure and Operations market. AI-based technology is a hot topic in the media these days, everyone is exploring its benefits in a wide range of markets. From self-driving cars and industrial automation to advertising and fraud prevention. It's no surprise that 2018 was predicted to be a dominating year for AI in IT. While I believe 2018 was a key year for AI getting it's foot in the door of IT Ops, the reality is lagging behind the hype. In IT we hear a lot about machine learning, and big data, but with the reality of how this data is organized in most enterprises, the onus is still on us to get that data laid out in an organized structure to extract the potential that AI promises.
But how does all of this relate to IT Infrastructure and Operations? AIOps is the combination of AI and IT Operations. And while the IT community hears the AI related buzzwords, not many of us know where or how it can help. Lucky for us other large IT focused businesses continue to pour big money into AI. Which means the capabilities of the systems we see at an enterprise level will only continue to improve. As the capabilities of these AI systems grow, so does the impact that it can make. And while that sounds great, what can do we do with it?
With the complex reality IT Ops folks live in day-to-day, and the constant struggle to do more with less, it's a tough job to stay on top. We're drowning in the wave of data that we're generating. I'm not just referencing syslog, or SNMP, but now we have an ever-growing number of interconnected IoT / smart devices. All of this data can be leveraged to build assurance in how our systems are operating, trending, and even analyzing behavior.
I'm guessing many of us are already using an application with machine learning or big data functionality in our I&O playbooks. Splunk for instance is a machine data and analysis software provider. We're already funneling immense amounts of data into Splunk, and while many of us have dashboards, alerts, and other tools leveraging that data; very few of us are using that to predict failures. Being able to predict a failure 10-20 minutes before it happens seems like something out of a sci-fi movie, but it's completely feasible.
Another area where I think I&O will receive augmented help from AI is in capacity planning. Letting AI monitor the trends we're seeing within our infrastructure is an easy win. And with hybrid cloud environments becoming the norm, leveraging AI to do the mapping of workloads to the right infrastructure is a no brainier. In these hybrid cloud environments we see the cloud bringing us a certain amount of elasticity to our infrastructure. Many companies depend on IaaS auto-scaling in order to take advantage of that flexibility. But now, if we leverage AI to add a level of prediction, based on current trends and historical data. That is a leap forward in ensuring scalable application delivery.
By now you get the idea – give AIOps a large data set, and let it crunch. From scaling and auto-tiering to anomaly and threat detection / analysis. Leveraging AI as a member of the team allows us to monitor more aspects of our infrastructure than ever before. Living in the enterprise world of SD-everything, leveraging AI brings us the next level of being able to expand our business footprint without major expansions in staffing. But with these new technologies adding key skill sets and training will be more important than ever.
Network engineer turned management currently servicing the enterprise data center market. I started working on networks in the '90s and still feel like that was just a few years ago. Jack of all trades, master of none; I love to learn about everything. Feel free to ask me about photography, woodworking, nhra, watches, or even networking! — For feedback, please leave a comment on the article in question, and I'll respond as soon as I can. For everything else including fan mail or death threats, contact me via twitter.