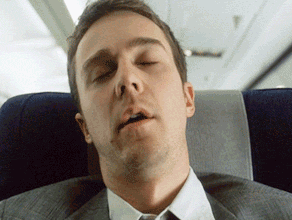 Our second visit on day 2 of Network Field day was Brocade, who incidentally supplied us with a great lunch! We spent a little time going through the expected marketing presentation, fortunately they kept it short and to the point… Next up was another short presentation from Jon Hudson, aka @the_socialist, who started things out with a overview of Brocade and their core product line. Fortunately for us, Jon had done his homework and cropped his presentation down to the essentials which aided in keeping our short attention-span on focus. All of this lead up to the surprise they had waiting for us. A live Brocade VCS lab. Yes, you read that correctly. A full, hands on lab. Not a demo, not a video.

For the lab we were broken up into 5 teams of two engineers. Each team had their own switch, with console access, and some OM3 fiber patch cables. They also gave us a packet of information with information about configuring VCS and a list of tasks to accomplish. The icing on the cake was that they wanted us to compete, and allowed us to sabbotage… Serioulsy? Quite a can of worms to open in a room full of the best and brightest engineers. Luckily enough, my partner was the illustrious Greg Ferro, aka the EtherealMind. Next to us, Tom Hollingsworth (NetworkingNerd), and Jeff Fry (FryGuy) joined forces. I knew right out of the gate that they would be our biggest rivals. Once we got started, Greg and I both noted that Brocade's CLI was very similar to Cisco's IOS. After some basic configuration tasks, we were ready to cable our switch to the core switches. Greg and I headed off with our OM3 patch cables into the data center right on the coat tails of Tom and Jeff. Once they were patched and headed back in, Greg got us patched in, while I trade out their cables… now, whether or not their LC connectors were slightly tampered with or not is a matter of opinion. Lets just say I was rather tempted to flip send/receive on one of the connectors. Unfortunatley, this is also where things started going downhill. Tom rebooted our switch a couple of times, and ended up changing the password. I chose to bide my time, waiting until we got the password back, and they were on their final configuration steps. Lets just say server was in the middle of a vMotion when it lost connectivity. :) By the time they got things sorted out, we were back up and had already vMotioned our server completing the list of tasks. It was at this point in time that I realized how much entertainment we were providing the team at Brocade, some of which were about to fall out of their chairs.
After the lab, we started up a Q&A with the Brocade team, to paraphrase a quote from @NetworkingNerd, Ivan Pepelnjak and Jon Hudson put on an impressive sparing match over their TRILL implementation (VCS). During most of this time I was having a realization of how powerful their entire presentation was… Starting from a quick overview of Brocade, to the lab, and then holding a Q&A… it was all a very well orchestrated power play on Brocade's part. I realized how simple their VCS implementation is, the configuration on the fabric switches is just but a few lines, and can obviously be configured by a bunch of caffeine doped apes. (Please ignore my previous comment regarding the best and brightest engineers.) Brocade has done their homework in many ways… and it really made me think long and hard about Brocade and where their going. In a matter of speaking, I've had a Brocade wake-up call. (Hence the "This is Jack sleeping on a plane" gif at the top of this article.. ) They've made some bold moves in the Ethernet market that will get the attention of engineers around the globe.
Network engineer turned management currently servicing the enterprise data center market. I started working on networks in the '90s and still feel like that was just a few years ago. Jack of all trades, master of none; I love to learn about everything. Feel free to ask me about photography, woodworking, nhra, watches, or even networking! — For feedback, please leave a comment on the article in question, and I'll respond as soon as I can. For everything else including fan mail or death threats, contact me via twitter.