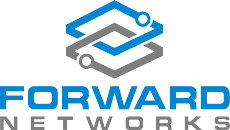 Forward Networks has stepped out of the shadows to announce their Network Assurance platform, and I was fortunate enough to be a delegate for Networking Field Day 13 to see their first public briefing. We were all excited to set foot onto the Andressen Horowitz campus that day, but none of us were quite sure what exactly to expect.
Forward Networks was founded by David Erickson and Brandon Heller, PhD in Computer Science from Stanford University, who saw the great need for help in the networking market and decided to tackle a challenge that no one else recognized. They worked in Nick McKeown's Lab at Stanford University back in 2006 before SDN was ever put on a Networking Bingo card, let alone even heard of. They helped create the standards and shape OpenFlow as it came into existence. Working on bleeding edge SDN networks they realized that the tools network engineers were dealing with were wholly insufficient to troubleshoot many advanced and complicated networks.
In 2013 they founded Forward networks with the goal of understanding how networks work at the functional level. They've written an algorithm that can take in large amounts of data from your devices and build a software model of your network. Using that model they're able to provide a provide you a platform to visual and search your network, debug complex issues, verify network policy, and predict network behavior prior to making changes across your entire environment. Part of the magic here is that they're indexing all of this data into a searchable format, allowing you to quickly access information that would normally take formal testing, or in-depth investigation to verify. But here I go getting ahead of myself again.
The three main applications they demonstrated for us are Search which I just described above, Verify which allows you to define network and security checks to ensure the network is in the condition you expect, and Predict which allows you to test proposed changes to the network and ensure/verify they will result in expected changes.
Final Thoughts
It's been several months now since I saw the presentation from Forward Networks at Network Field Day 13 – but I'm still excited about what they have to offer, and what they're going to be able to accomplish in the future. I can't think of a single network engineer that wouldn't love to have more visibility into their network, and the tools that they have to offer should be making you drool. While I am a bit of a realist at heart, I have a part of me that wonders if this product is going to be able to deliver on it's promises. The amount of data they have to absorb, and process in conjunction with the variety of operating system changes that have to be accounted for just make this seem rather unrealistic.
That said, I'm still ready to be proved wrong. I hope to be doing further testing on the product this year and will keep everyone updated if I am able to do so.
Other Info
Here are a few links to other folks that have also shared their thoughts on Forward Networks.
Network engineer turned management currently servicing the enterprise data center market. I started working on networks in the '90s and still feel like that was just a few years ago. Jack of all trades, master of none; I love to learn about everything. Feel free to ask me about photography, woodworking, nhra, watches, or even networking! — For feedback, please leave a comment on the article in question, and I'll respond as soon as I can. For everything else including fan mail or death threats, contact me via twitter.