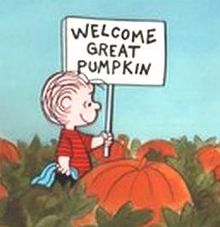 I could've just as easily called this article Gigamon… fixing problems you didn't know about or Why Gigamon scares the crap out of me — but I wont, because they already did! But what I will say, is that Gigamon has become a very interesting product to me…
Gigamon's product line-up mainly consists of optical fiber and electrical copper taps for network connections, and a series of aggregation taps with the capability to filter traffic being tapped and aggregated. Now, why do I find this interesting? Well, it all goes hand in hand with why your enterprise or ISP may be interested in their products…

Do you run an IDS? If you're not, should you? I'm guess the answer to one of those is a resounding yes. Well, how are you going to get the data to your IDS? A hub? No, I didn't think so. Well, how about a SPAN session? Oh, your span session is flaky, or it can't monitor enough source interfaces? Maybe you just want to filter some of the traffic out. Well, now you need Gigamon's help. Buy yourself a TAP and feed that into one of their VUE products where you can aggregate and filter the data down to your IDS. Say you want to make a second copy of that traffic, well guess what? You can do that too!
At the high end of the spectrum their GigaVUE-HD8 supports a massive 96 10Gb Ethernet ports with a whopping 1Tbps non-blocking backplane. You may of also noticed that this device is actually the name sake of this post… the Great Pumpkin. As impressive as this is, they also certainly offer smaller devices aimed towards the enterprise market like the GigaVUE-212 which still offers 8xGigE or SFP, 2x10Gb SFP+ ports, and you can add an additional 4xSFP ports via an expansion module..
If you're still curious about how they work, or what they do, check out this great video on their Flow Mapping technology. It really shows just how powerful their system is and how well it would work in most any scenario you could come up with.
So why does Gigamon scare some people? Well, it may be their bright orange chassis, or it could be the fact that our government has gone all big brother while trying to protect us from the crazies of the world… (not that I really blame them) It stands to reason with Gigamon's own Gigamon Federal twitter account, you don't have to wonder who some of their largest customers are. But honestly, you're either going to be scared to death of them, or think that Gigamon is the greatest product that you never knew existed.
Tech Field Day Disclaimer
Gigamon was a sponsoring vendor for Network Field Day 2 and as such they my travel expenses were indirectly paid in part by them. They also gave me top notch swag… However, I was not paid to write about them, nor was I asked to give them special consideration. Any opinion expressed by me is mine and mine alone.
Network engineer turned management currently servicing the enterprise data center market. I started working on networks in the '90s and still feel like that was just a few years ago. Jack of all trades, master of none; I love to learn about everything. Feel free to ask me about photography, woodworking, nhra, watches, or even networking! — For feedback, please leave a comment on the article in question, and I'll respond as soon as I can. For everything else including fan mail or death threats, contact me via twitter.