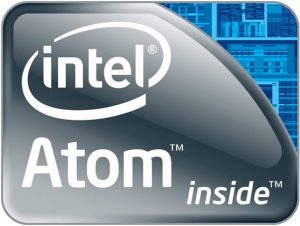 Looks like the culprit in the recent Cisco debacle is the Intel Atom "System on Chip" (SoC) that Cisco used in it's gear. My sources within Cisco won't give up the goods, but many seem to be pointing to Cisco, although a single source at Cisco seemed to indicate there was another player included in this issue but wouldn't comment. The real footing of these Intel accusations come from Intel itself. Back in Janurary 2017, they updated their spec document documenting an issue with the LPC clock on the Atom s2000, with no workaround and a system that is unable to boot, this depicts a grim outlook for our networking devices.


The news gets worse though, according to a recent article from The Register Cisco isn't the only one experiencing issues.

People with Synology DS1815+ storage boxes have been reporting complete hardware failures; the DS1815+ is powered by an Intel Atom C2538. […]
Other vendors using Atom C2000 chips include Aaeon, HP, Infortrend, Lanner, NEC, Newisys, Netgate, Netgear, Quanta, Supermicro, and ZNYX Networks. The chipset is aimed at networking devices, storage systems, and microserver workloads.
For now, only time will tell what other devices are going to come out of the woodwork, and if customers are going to demand that Cisco reevaluates the use of SoC in such critical systems. I know that I'm not alone in saying that I am shocked and disappointed that Cisco is putting these Atom SoCs in enterprise grade hardware. While it may make sense from a cost reduction standpoint, it may lead to issues down the road. Many vendors have been pushing to use more merchant silicon, but now many of us are questioning if the ISR 4k is just an overpriced PC running IOS (Jody Lemoine). Issues like these may set back plans to market these hybrid merchant silicon / custom hardware boxes to the enterprise market. At least, until they forget.
Network engineer turned management currently servicing the enterprise data center market. I started working on networks in the '90s and still feel like that was just a few years ago. Jack of all trades, master of none; I love to learn about everything. Feel free to ask me about photography, woodworking, nhra, watches, or even networking! — For feedback, please leave a comment on the article in question, and I'll respond as soon as I can. For everything else including fan mail or death threats, contact me via twitter.