Ok maybe that title is a bit grandiose… But due to the great response I received Friday morning from the launch of the original PCAP shirt, and the IPv6 follow-up, I decided to create a few new designs and put everything into a store front. If the demand continues I will continue to publish new shirts, and keep up with relaunching original designs into their own campaigns. Not that I expect the demand for these shirts to continue long term, but you never know. Nevertheless I appreciate everyone's support thus far.
But I need you! Yes… You! I need your ideas, and most importantly I need your feedback. So please, contact me on twitter and let me know what you think. If you like what you see, please share the url for the store.
Without further ado…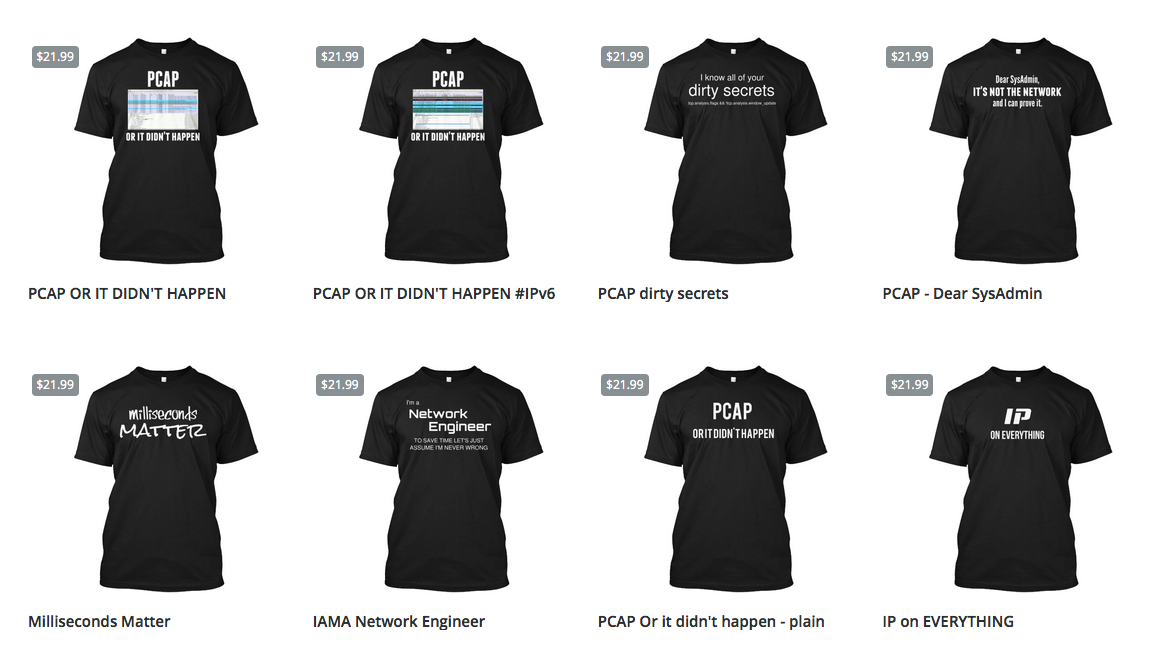 Click to visit the RouterJockey shop
Network engineer turned management currently servicing the enterprise data center market. I started working on networks in the '90s and still feel like that was just a few years ago. Jack of all trades, master of none; I love to learn about everything. Feel free to ask me about photography, woodworking, nhra, watches, or even networking! — For feedback, please leave a comment on the article in question, and I'll respond as soon as I can. For everything else including fan mail or death threats, contact me via twitter.